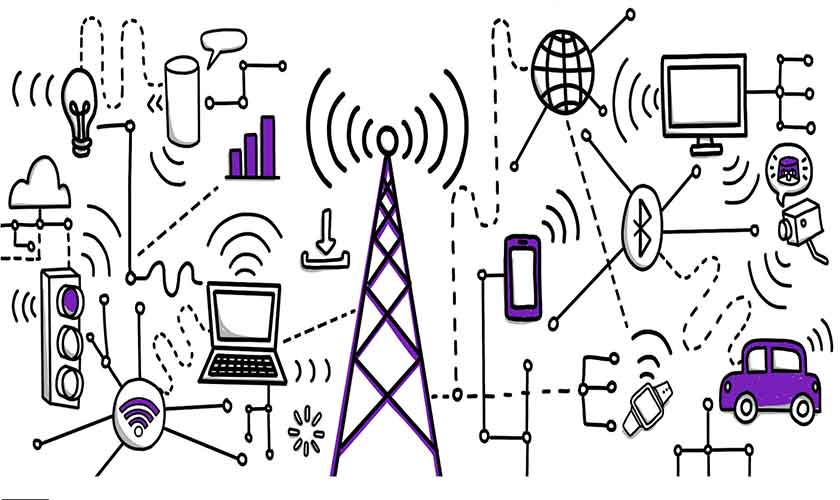 Pakistan's platform economy
by - Iftikhar Ahmad & Ambreen Riaz
Pakistan is currently the sixth most populous nation globally. It is characterised by a significant youth demographic, with two-thirds of its 241 million population below 30 years of age. Pakistan's young population faces a precarious situation as the promise of youth collides with economic hardship.
Escalating inflation (38 percent in May, the highest in South Asia), rising poverty and dwindling reserves paint a grim economic picture. 37 percent of young adults – around 44 million – are not in education, employment or training. The workforce, with a staggering 84 percent engaged in informal jobs, enjoys limited labour law protections.
The platform economy, with around 700,000 workers, appears to be a silver lining. The workers are operating in areas like ride-hailing; professional services; and food or grocery delivery.
As Pakistan's dynamic workforce embraces the promise of the platform economy, it encounters a labyrinth of challenges that often eclipse the shining prospects. A central concern is platform debt.
The intricate tapestry of platform debt is woven with threads of high fuel costs, fluctuating commissions and stretches of times, painting a complex and trying picture. Over the past 18 months, a seismic shift has rocked the digital labour platform landscape, forcing notable players, such as Airlift, Jovi and SWVL to stop their operations. Even industry behemoths like Uber have scaled back to a mere presence in Lahore. Cheetay's operations have dwindled, underscoring the inherent volatility of this realm.
The industry often finds itself relegated to the peripheries of governmental consideration. The internet shutdown in May 2023, spurred by protests against the detention of former prime minister Imran Khan, laid bare the vulnerability of location-based platform workers. The abrupt digital halt did not just disrupt the rhythm of daily wage earners but also exposed the reliance of nearly 700,000 platform workers on mobile phone data to sustain their livelihoods.
Pakistan's labour laws mandate employers to register workers for social security and contribute 12 percent of wages (11 percent by employers, 1 percent by workers). The current misclassification of platform workers as independent contractors leads to evasion of more than Rs 30 billion yearly. The funds could help strengthen the social protection system and broaden the tax base in the country.
The country has shown a commitment to modernising labour laws. The pledge was reinforced at the 347th ILO Governing Body session, advocating for an international labour standard fitting the platform economy.
The provincial governments have acted independently. The Punjab and Sindh are consolidating their labour laws into a unified code, slated to include location-based platform workers. Balochistan has already integrated online workers under its Balochistan Home-based Workers Act 2022 (draft rules await approval by the provincial cabinet).
Amidst these regional initiatives, the Centre for Labour Research in Pakistan has joined forces with the Fairwork Foundation at the University of Oxford for a collaborative assessment of the labour conditions within Pakistan's major location-based platforms, guided by Fairwork's principles.
This year, the collaborative work has led to the release of the second Fairwork report on labour standards in the platform economy in Pakistan. Capturing insights from dozens of platform workers, meticulously gathered during interviews held in March-April 2023, the report is an illuminating portrayal of Pakistan's platform economy.
The assessment encompassed six key platforms in Pakistan. Of these, four platforms specialise in ride-hailing (Bykea, Careem, inDrive and Uber), one focuses on food delivery services (FoodPanda) and another caters to professional beauty services (GharPar). Notably, Careem, FoodPanda, inDrive and Uber have established a global footprint. Bykea and GharPar proudly represent local ventures. A distinctive feature arises with Bykea, a hybrid platform seamlessly integrating both ride-hailing and parcel delivery services.
Fair pay: None of the platforms meet the minimum wage requirement (Rs 136 per hour) after deducting costs. Workers often earn below this rate due to task-specific expenses like fuel and mobile phone data. Waiting times often go uncompensated. Only a few workers achieve the local living wage (Rs 205 per hour) after costs. Shockingly, some workers have experienced negative income and debt burden.
Fair conditions: Platform workers face a lack of safety gear and training consistency, even within the same platform. Many are forced to purchase safety gear themselves, creating a financial burden. Emergency response is inconsistent despite features like panic buttons. Insurance schemes, though available, are often inaccessible due to complex procedures. Compensation for inability to work varies across platforms, creating financial insecurity. Rating systems encourage risky behaviour, compromising worker safety.
Fair contracts: Clarity in contracts is lacking across platforms. Contracts are incomplete, hard to understand and unavailable in Urdu. This raises concerns about workers' understanding of their rights. Some platforms fail to specify dispute resolution jurisdiction. Notification periods for changes impacting workers are insufficient. Some no longer cover ride-cancellation charges, impacting income. Indemnity clauses limit platforms' liability.
Fair management: Communication channels for worker concerns exist, but effectiveness varies. Appeals processes lack documentation in contracts. Anti-discrimination policies are scarce and transparency in algorithm use needs improvement.
Fair representation: None of the platforms provide a safe way for workers to express concerns collectively without repercussions. Organising collective actions has led to negative consequences for some workers. Some platforms allow limited collective expression of concerns.
Recognising the challenging working conditions endured by platform workers, the Centre for Labour Research and Fairwork Foundation have introduced the Islamabad Capital Territory Platform Workers Protection Bill. The pivotal legislative proposal strives to redress the prevalent issues and guarantee platform workers equitable access to essential workplace rights. Over the last two years, this collaborative initiative has been diligently crafting a regulatory framework to foster fairness, transparency and the overall welfare of platform workers.
Striving for a comprehensive and just version, the Centre for Labour Research has engaged with a diverse array of stakeholders. The engagement has been aimed at striking a balance that respects both platform interests and worker rights while also promoting innovation within a responsible ecosystem. Inputs from trade unions, government representatives, the ILO country office and independent experts have been instrumental in shaping this equilibrium.
The draft bill incorporates a comprehensive framework embracing the core tenets of fair work principles. It guarantees fair pay by ensuring minimum wage entitlements, regulated working hours and extra remuneration for special circumstances. Furthermore, the legislation prioritises fair conditions, encompassing provisions for platform workers' safety, comprehensive leave policies, social protections and data rights.
The inclusion of fair contracts ensures the provision of transparent employment agreements, adherence to labour regulations, prevention of platform liability exclusions and timely communication of changes. In tandem, fair management provisions establish grievance redress mechanisms, counteract discrimination and harassment and ensure transparent decision-making processes while offering avenues for contestation and appeals. The draft bill also champions fair representation by endorsing the right to unionise, negotiate collectively and establish a mandatory works council, fostering inclusive dialogue within the platform environment.
A cornerstone of the draft bill is its five-point criteria to ascertain employment relationships between digital labour platforms and workers. The proposed legislation also introduces a call for regular external audits by platforms to guarantee unbiased work allocation, promoting fairness and parity.
The emergence of the platform economy brings a glimmer of hope, offering employment opportunities for a young population in dire need. Yet, the silver lining is not without its clouds, as the issue of fair working conditions casts a shadow over the promise. The Islamabad Capital Territory Platform Workers Protection Bill represents a commitment to justice, echoing the voices of platform workers yearning for dignified labour. Through this, Pakistan can chart a course towards a future where the digital realm harmoniously merges innovation with workers' well-being, illuminating the path for equitable progress.

This Article was published in TNS on 10 September 2023